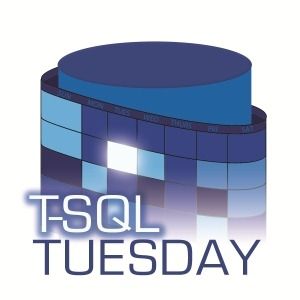 Headline News
---
For this most recent T-SQL Tuesday, I challenged bloggers (using the term challenge weakly here) to think of the last time code they saw made them feel a feeling.
I wasn't terribly specific about what kind of feelings were in play, and so I kind of expected some negative ones to creep in. Most of the results were overwhelmingly positive.
This challenge made me realize that code, like people, comes in all shapes and sizes. And that code, like music, has quite a wide audience. Some folks get down with the Bieber, and others need a full symphony to locate their jollies.
I'm not judging here, just making a casual observation. Just don't wear a t-shirt of the language to the conference, and we're still cool.
Anyway, on the roundup!
Comment Section
---
I'm curating these from the comment section of my post, in order. Here at Darling Data, we strive for fairness in all things.
Extended Viewing
---
If you wrote a post that didn't ping back to me, or you didn't leave a comment with the link, please let me know so I can add it here.
Thanks for reading!
Going Further
---
If this is the kind of SQL Server stuff you love learning about, you'll love my training. I'm offering a 75% discount to my blog readers if you click from here. I'm also available for consulting if you just don't have time for that, and need to solve database performance problems quickly.