I am a heading
---

In the release notes for SQL Server 2017 CU30, there's a note that it fixes a problem where parameters can't be pushed passed Sequence Project operators:
"In Microsoft SQL Server 2017, running parameterized queries skips the SelOnSeqPrj rule. Therefore, pushdown does not occur." But it doesn't actually do that.
Paul White Original Post: The Problem with Window Functions and Views
The Problem In The Plan
---
Here are the good and bad plans, comparing using a literal value vs. a parameterized value: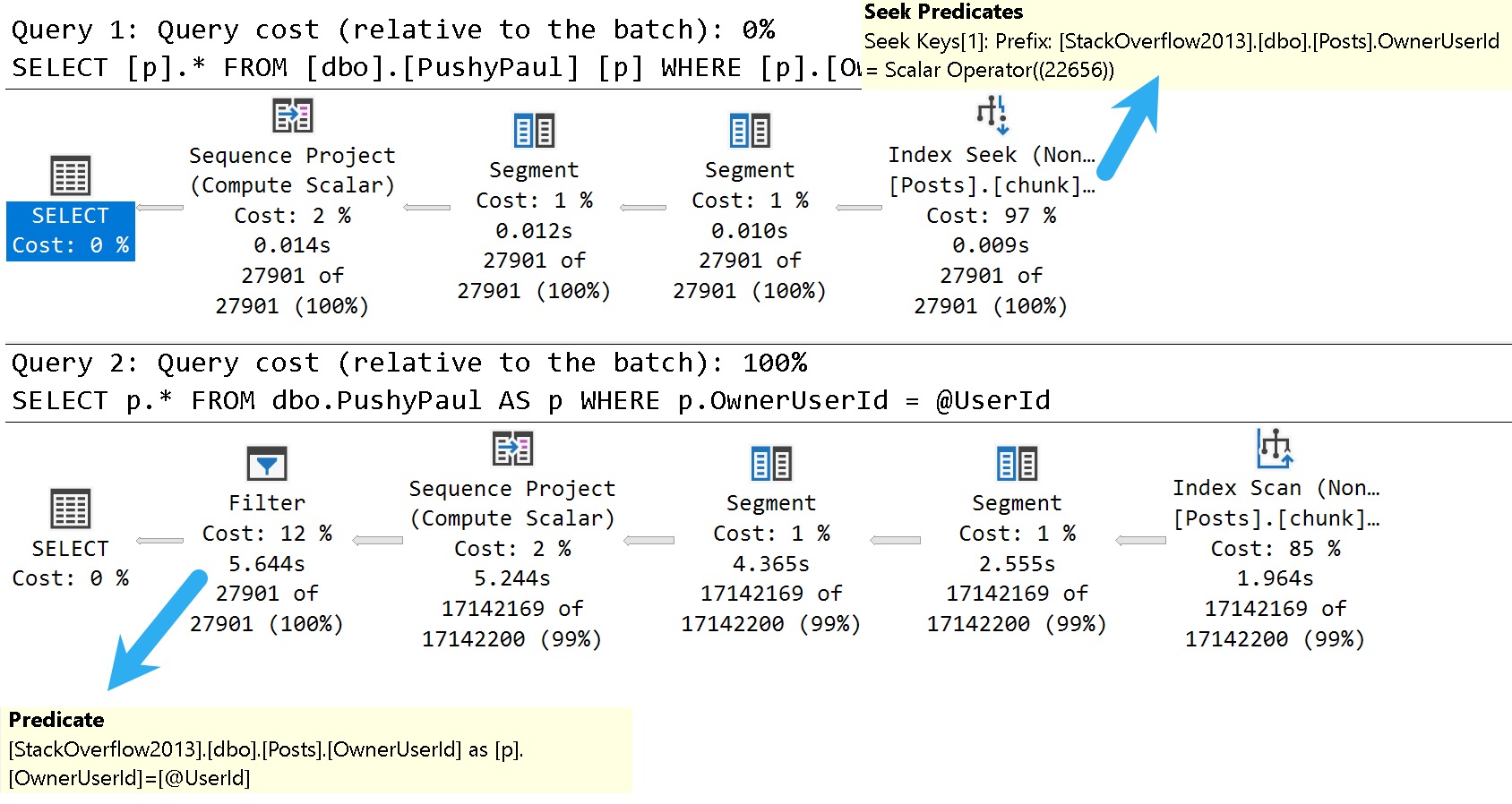 In the plan with a literal value, the predicate is applied at the index seek, and the filtering is really quick.
In the plan with a parameterized value, the index is scanned, and applied at a filter way later in the query plan.
This is where the SelOnSeqPrj rule comes in: The parameter can't be pushed past the Sequence Project operator like the literal value can.
Thanks for reading!
Going Further
---
If this is the kind of SQL Server stuff you love learning about, you'll love my training. I'm offering a 75% discount to my blog readers if you click from here. I'm also available for consulting if you just don't have time for that and need to solve performance problems quickly.